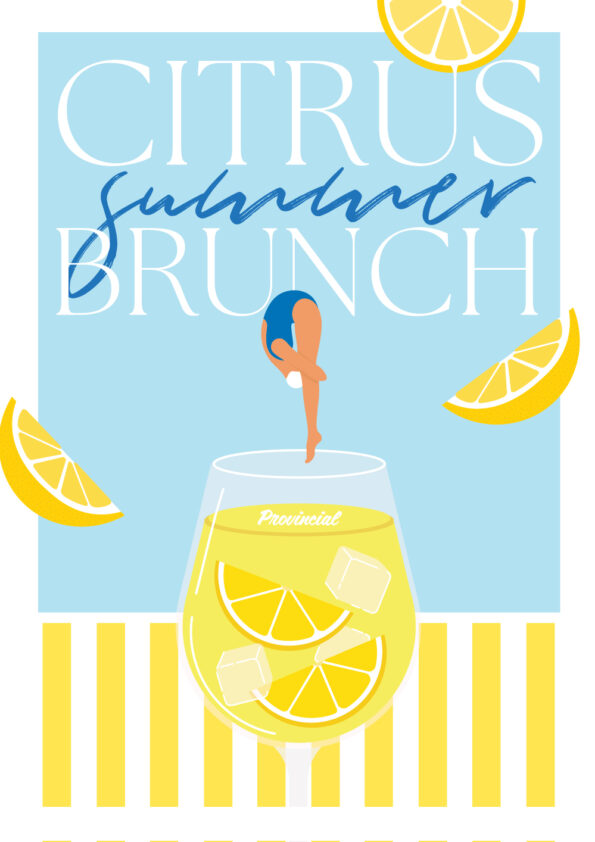 Citrus Summer Brunch
Every Saturday
When life gives you lemons… brunch!
Unleash your inner zest for life on our rooftop this summer as we transport you to the sun-soaked shores of Europe with our vibrant Citrus Brunch Series! Sip away on a refreshing Limoncello Spirtz and lemon-inspired cocktails as our chefs bring you tangy treats, arancini, and more!
With entertainment throughout, head to the rooftop and get set for a sun-filled, brunch-filled summer!
2-hours bottomless
Saturdays & Sundays 12pm & 3pm
$69pp
Let's get Zesty.